- chain
Inter-Continental Hotels and Resorts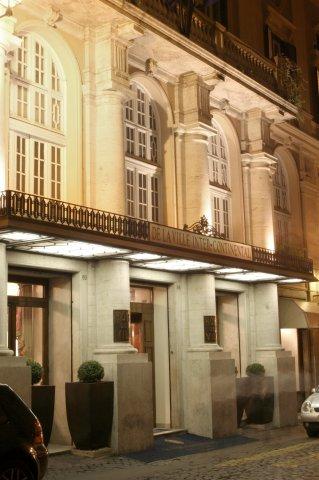 InterContinental de la Ville Roma offers the natural kind of 5star accommodations. If you're planning on some sightseeing tour, it's the perfect place to start, as the hotel is close to the most of the sights in Rome. Being situated in the historical area of the city, it provides the breathtaking view from most of the rooms. The service here is of the highest level possible, so be sure the staff will be attentive to all your troubles and will assist you during all days of your stay. InterContinental Ville Roma offers the tranquil atmosphere and gives you the perfect opportunity to relax in a full way.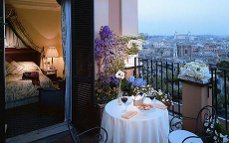 The hotel is places ideally in the center of Rome city. Thus you can get to the trade area within several minutes. If you're up to some active kind of rest, opt for the local gym and fitness center.
The luxury SPA center offers the full list of services including massage.
The restaurant in InterContinental de la Ville Roma provides traditional Italian food as well as some international dishes. Everything is cooked by the skilled chef. If you're up for a short snack, the fast food restaurant will be the perfect choice. Here you can get some food packed for excursion tour as well.
The reception works 24/7, you can get here special business serviced and other help you might need.
InterContinental DE LA VILLE ROMA More info>>