- chain
St Regis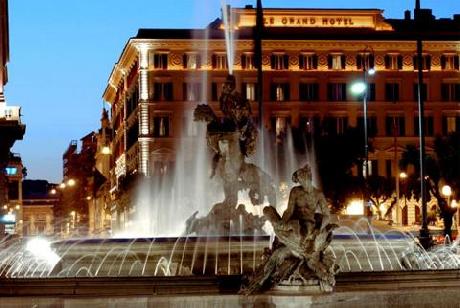 The St. Regis Rome was built in the end of the 19th century and appeared to be one of the most fashionable hotels in the Italian capital. Most of the sights are within close reach, like Spanish Steps, Trevi fountain, Via Veneto and many more.
Being totally refurbished in 1999, the hotel greets the guests with the high level comfort, obtaining the status of the top-luxury accommodations in Rome and in the whole world. The remarkable event was including the hotel into the Golden List of Conde Nast Traveler in 2005. This is the best proof of the quality these prestigious accommodations show. Many VIP persons opted to stay in St. Regis Rome, including plenty of politics, music stars and directors of the world-wide known corporations. They have chosen the hotel for its comfort and privacy as well as for the impressive list of various amenities it offers.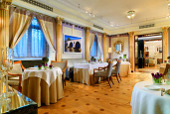 Feel free to enjoy the delicious dinner in Vivendo restaurant, which is top-rated by the Zagat for its creative decor and interiors as well as the delicious food of course. The private wine chamber will satisfy the taste of the most exigent client. It was once chosen as enotheque depositaire De L Dom Perignon, and all the available wines may be served to you in addition to the daily course. Each room may be served by the private butler all the day long. All the prices in St. Regis Rome may be converted in other popular currencies, so you will pay directly with your native cash.
The St. Regis Rome More info>>