- chain
SOFITEL - Accor Hotels and Resorts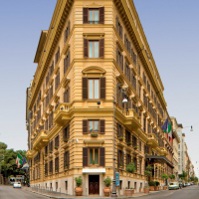 Sofitel Rome Villa Borghese has really great location. The Villa Borghese Gardens give the opportunity to have a relaxing walk in the shades of the trees, savoring the beauty of the Italian nature. The local landmarks are also close, so you will not have to make a long and exhausting trip to get to them. Take a tour over the Roma sights right from the entrance of the hotel, which is ever so close to the city center. It will take just several minutes to get to the famous Spanish Steps, which will be the great beginning of your sightseeing tour. If you're up to some shopping, take a walk along Via Veneto with all its boutiques opened and drawing your attention.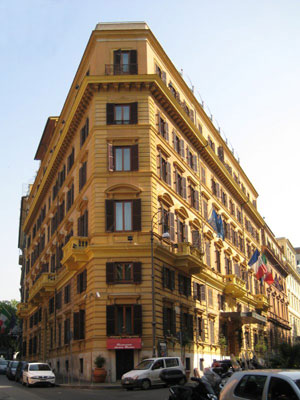 Sofitel Rome Villa Borghese service is really top quality; the staff here is ready to make everything for you to get the cozy warm feeling of true home. The accommodations here are luxury as well, with the impressive list of amenities you can await from the 5star hotel. The public areas here are for non-smokers.
The Le Boston Bar of Sofitel Rome Villa Borghese offers not only the top-quality drinks, but also the inspiring panoramic view over the city. The businessmen may choose any from three fully equipped conference rooms. The restaurant provides the daily breakfast, offering the menu full of delicious Italian cuisine.
Sofitel Rome Villa Borghese More info>>