- chain
Preferred Hotels & Resorts Worldwide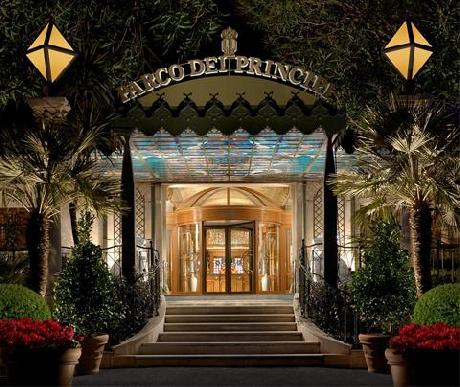 The first thing you pay attention to when getting to the Parco dei Principi Grand Hotel & Spa is its location. It's placed right in the center of Veneto-Parioli district, providing an easy access to the gardens of Villa Borghese in the center or Rome.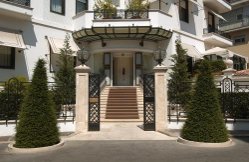 The decor of the hotel was created by famous architect Gio Ponti, he was the one who totally refurbished Parco dei Principi Grand Hotel & Spa, while Massimo and Maurizio Papiri dealed with the interior and all the inner decorations. The style of the hotel recreates the times of noble patricians and their rich villas of 17th century. The lobby is decorated with wooden panels and delicate fabrics; each piece of furniture was carefully chosen to match the surrounding. All these arrangements were made to give the hotel the most exclusive look in Rome.
Still the quality is not just in the looks – the qualified multilingual staff of the hotel offers their attentive service 24/7 along with multiple amenities like meeting and banquette rooms. Pay close attention to the Pauline Borghese Restaurant which already won the prestigious award. In the sunny day take a walk through the shadowed garden; take advantage of the enormous swimming pool and the fitness club. The shuttle will get you to the airport at the end of your stay in Parco dei Principi Grand Hotel & Spa.
Parco dei Principi Grand Hotel and Spa More info>>