- chain
Marriott Hotels, Resorts, and Suites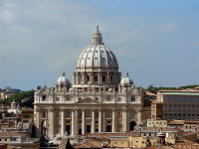 Rome Marriott Grand Hotel Flora is places nearby the Via Veneto, offering an easy access to the most wanted city sights. Many restaurants, bars and shops are also satiated in this region, so if you're up to some shopping, there's no need to make a long travel. All you need to do is to go out of the hotel and walk down the street to get to the fashionable boutiques with the latest collections. If you want to travel to the other location, Spagna Metro Station is to your service. It's only 450 meters away, so you will not cross any long distance to make a voyage.
The soundproof windows in all rooms will protect you from the outside noise, while the free internet will allow you to search through the web without any limits, looking for the closest sights. Have a look at the famous Spanish Steps and breathtaking Villa Borghese Gallery.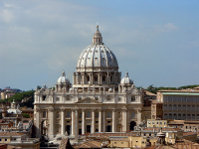 Rome Marriott Grand Hotel Flora provides the buffet breakfast for the guests. The local restaurant offers the menu with delicious Italian cuisine and several dished of international class. All the meals are cooked by chef and are of the highest level possible. The pleasing benefit of the restaurant is the rooftop terrace, where you can savor the panoramic view over the Eternal city. The pearl of the landscape here is St. Peter's Dome perfectly visible from the spot.
Rome Marriott Grand Hotel Flora's guests are offered the whole range of needed facilities including the parking lot.
Rome Marriott Grand Hotel Flora More info>>