- chain
Leading Hotels of the World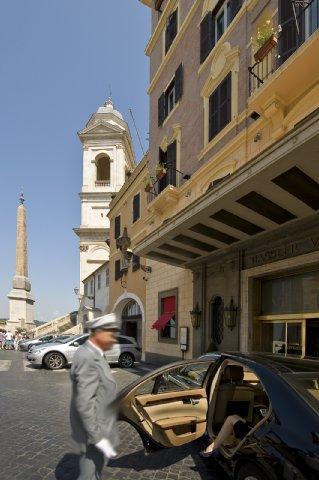 Hotel Hassler is located on the top of the Spanish Steps. This is the perfect combination of the Swiss elegancy with true Italian greeting notes. All 82 rooms of Hotel Hassler have their own unique style, so you can choose the room according to your taste. The rooms are mostly overlooking the Piazza di Spania, Spanish Steps and the famous Villa Borghese Gardens, thus whatever room you choose you will see the very special part of the Italian history right from the window.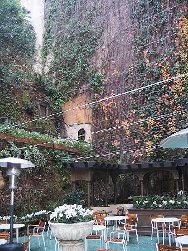 Each room is the unique masterpiece with the great creation of Italian art and awesome furniture. You can see here the lamps made of true Venice glass known all over the world. The rooms are decorated with tasteful mosaics and frescos, giving them the unique and fascinating look.
Hotel Hassler has recently got the first praise star from the Michelin, and is still catching our eyes with the awesome city panoramas. The private Palm Court garden is the nice green oasis in the heart of the hotel. Here you can have rest and drink a glass of wine or some other luxury drink. The cup of tea will be suitable in summer or in winter time as well.
The hotel offers fitness hall and SPA center, Turkish bath and special massage made by professionals.
HASSLER ROMA More info>>