- chain
Charming Hotels & Resorts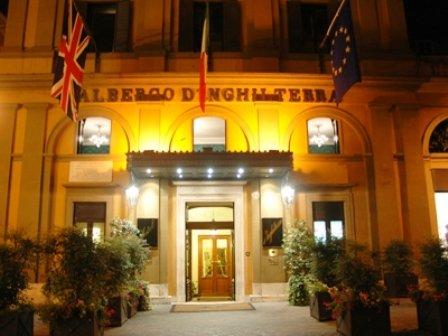 The hotel d'Inghilterra is absolutely gorgeous, having offered a night staying for such history persons as writers Hemingway and Byron, movie-stars Elizabeth Taylor and Gregory Peck.
This Rome 5 star accommodation is located in a fashion district, treated as a hotel near shopping facilities. The building itself occupies the former Roman palace of a rich aristocratic family Torlonia. The guests of any age can breath this one smell in the air.
Hotel d'Inghilterra is one of the best hotels in Rome that prevents the history together with modern facilities served: flat-screen tv-sets, air-conditioning, child-care facilities, VIP services, wedding special offers.
D'Inghilterra hotel can boasts the best in the neighborhood Italian cuisine, also in its modern interpretation, in the restaurant Cafe Romano. The meal can be also served at the open terrace of this one luxe Roma hotel to watch all the citizens walking around, either appreciate traditional Italian dinner-time.
Hotel D'inghilterra More info>>