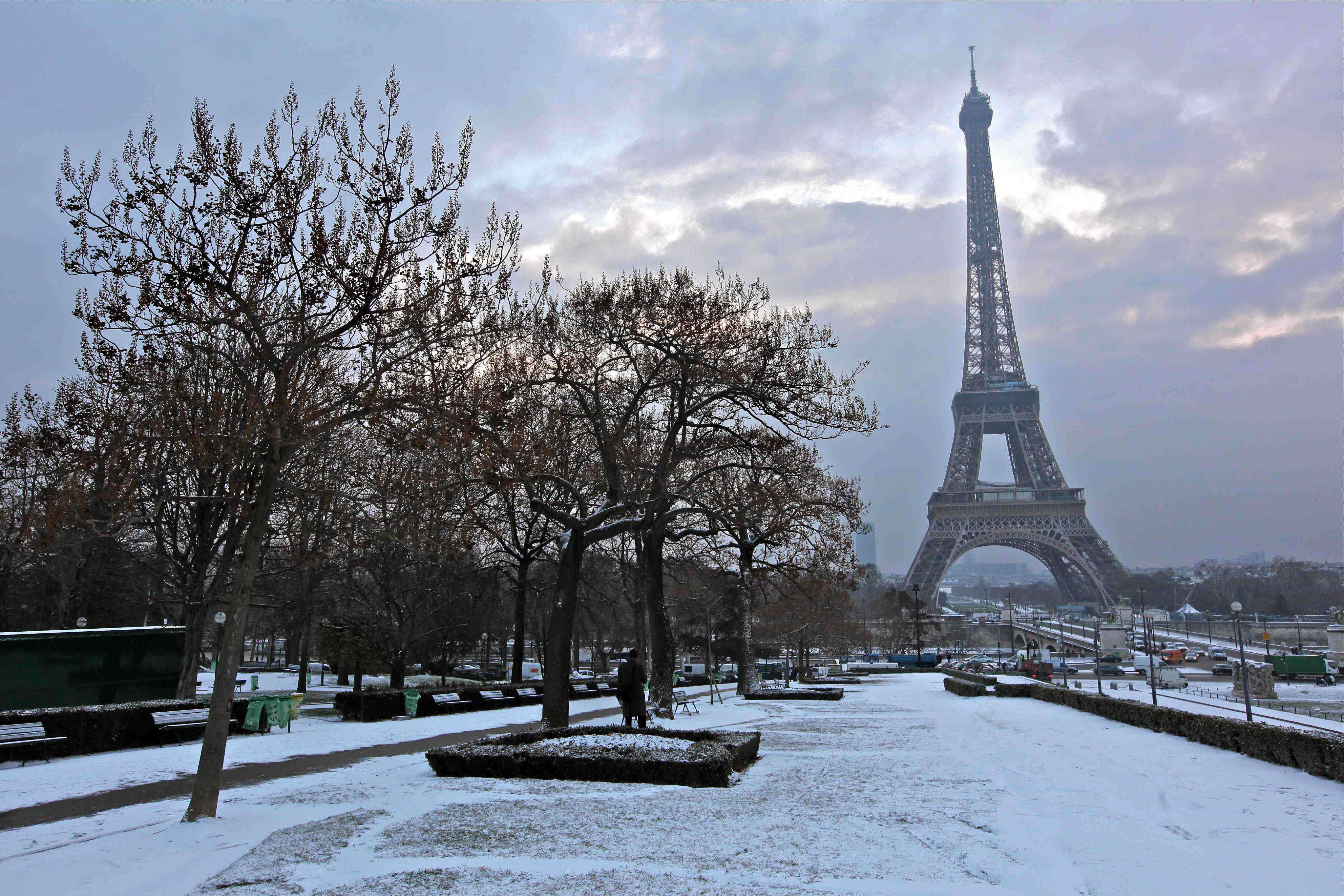 Winter saving at Paris hotels
A trip to one of the most beautiful European cities, Paris… Can you think of a better way to spend winter holidays? Sparkling Christmas decorations and traditional Christmas trees, the Eiffel Tower shining with thousands of lights and a happy spirit that fills the air are the things you will remember forever. With a great number of seasonal offers launched by Paris hotels this winter you can get some extras, save on your stay and even spend a bit more time in this wonderful city. Let us tell you about the seasonal discounts available at Paris hotels during the winter months.
Winter discounts and super savings at Paris hotels in 2013-2014
30% discounts at Sofitel hotels
This winter the international hotel chain Sofitel gives its guests a very special present – up to 30% discounts at its hotels all over the world.This means that whatever Paris property you choose: the historic Hotel Scribe by Sofitel, the perfectly located Sofitel Paris Le Faubourg by the Champs-Elysees or the elegant Sofitel Paris Arc de Triomphe, there are discounts waiting for you!
The Winter Collection offer at Sofitel hotels includes:
25% discount when booking 3 or 4 nights

30% discount on 5,6 or 7-night stays

An all-chocolate gouter once during your stay

Late check out at 3 pm
The offer is valid until January 15th, 2014.
50% off Suite rates at Hotel de Sers 5*
Fancy a longer stay in a home-like atmosphere in Paris? Then this offer at the luxurious Hotel de Sers is a must for you! Located just a few steps from Champs-Elysees, it invites you to its spacious Suites that boast a separate living room, picturesque views and the basic amenities that every tech-savvy guest needs, including IPod docking systems, free WiFi and flat screen TVs. Enjoy your suite stay at 50% discount!
The 50% off Suites offer also includes:
VIP in-room amenities upon arrival

Continental breakfast

Unlimited access to the hotel's wellness center

Unlimited WiFi access
30% discounts at Marriott hotels
If you're a fan of Marriott brands, youcan enjoy a promotion that will even increase your loyalty. This winter Marriott and Renaissance brands provide you with a 30% discount when booking 3 nights at its hotels. Enjoy savings at the famous Marriott Hotel Champs-Elysees 5*, Renaissance Arc de Triomphe 5*, Marriott Rive Gauche 5* and other properties in the city!
Be quick! You must make your reservation before December 19th, 2013!
20% savings at Hotel du Louvre 5*
Located almost opposite the Louvre, this boutique hotel makes your sightseeing around Paris easy and convenient. In addition to the most important French museum, there are dozens of attractions just a 20-minute (or even less) walk from the hotel: Palais Royale, The Opera, Tuileries Garden and many others. Thiswinter Hyatt hotels in Europe, Africa, the Middle East and India offer 20% discounts to their guests. Being a member of this hotel chain, Hotel du Louvre is also happy to provide you with discounted rates this winter season.
The offer is available for stays from December 7th, 2013 till January 31st, 2014. You must book your room at least 7 days in advance.
Holiday Extravaganza at Le Claridge Champs-Elysees. 25% off your suite rate
Here is another idea for a suite stay in Paris. The all-suite hotel Le Claridge Champs-Elysees, situated right on the Champs-Elysees, gives you a good reason to extend your trip to Paris and enjoy more unforgettable minutes among the hotel's beautiful interiors. Stay 4 nights at Le Claridge and enjoy a 25% discount off your room rate. Note that the hotel's suites are also available for long-term rental.
The Holiday Extravaganza offer includes:
25% discounts on Suite or 1 Bedroom Suite accommodation when booking 4 nights

Free WiFi

Free access to Fitness Center
The offer is valid from December 1st, 2013 till February 28th, 2014.
Free nights at Le Meridien Etoile 4*.
Le Meridien Etoile, Starwood's property that enjoys location right in the centre of Paris opposite the Paris Convention Centre, has everything you need either for a leisure or a business stay. This includes a wide choice of rooms, spa, restaurant, fitness and business facilities and even a jazz club that welcomes music fans. But the best thing is that if you choose this hotel for your Paris visit, you can enjoy more than just a selection of services, but also free nights. The number of complimentary nights you get depends on how long you want to stay:
Book 2 nights and enjoy the third night for free

Book 3 nights and get the 4th complimentary night

Book 4 nights and enjoy the 5th and 6th nights for free
Note that the reservations are prepaid and non-refundable.
Warwick Winter Promotion at Hotel Westminster 4*.
This offer at the Westminster hotel doesn't give you any additional discounts on accommodation. However, it includes several extras that will add some pleasant moments to your stay and will definitely make your heart melt, especially if you plan a shopping spree while visiting Paris. Found in a prestigious neighbourhood at Rue de la Paix – every shopaholic's paradise, the Westminster welcomes you with a delicious home-made cake and a 10% discount card on shopping.
The Warwick Winter Promotion includes:
A 3-night stay at the hotel

One hot drink and one home-made style cake per guest

Full American Buffet breakfast for each guest

10% discount card on shopping at the Galeries Lafayette Department store

Free access to the hotel's fitness club

Free Wi-Fi