Central Rome hotels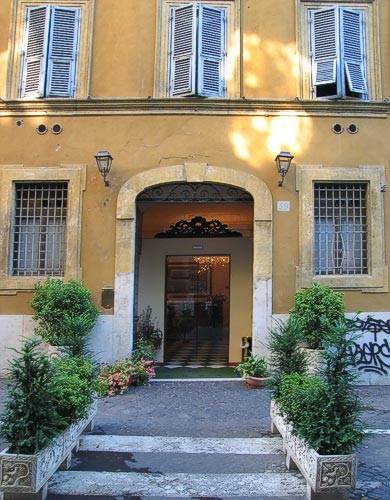 The hotels positioned on the central streets are the perfect choice for those who want to make a sightseeing tour. Here all the architectural masterpieces are easily available as well as multiple restaurants, bars and cafes. It's also the best position to start the shopping tour, as there are plenty of shops and boutiques nearby.
Living on one of the central streets, you will most likely have the breathtaking view over the city landscape with all its beauties. Having breakfast on the open terrace looking outside will bring you the unique feeling of the union with the great ancient city Rome. Also staying in the central streets is perfect for businessmen, as here are most of the exhibition centers and business districts. You will easily get to the meeting point after a short ride or just by foot.
On the other hand, most of the business hotels in the city center offer high class facilities, so you can arrange the conference within your hotel as well. Feel free to use all the amenities like phone, fax, Wi-Fi, personal translator and much more. Some rome hotels also offer a light snack during the long meeting. Consider staying in the Rome Embassy hotel in the city center with the basic facilities of good 3star accommodations.
If you're up to the luxury stay, opt for 4star Residenza in Farnese or Relias Fontana de Trevi of the same class.