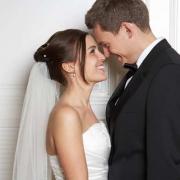 Best wedding and honeymoon offers from Amsterdam hotels
Summer is definitely the most popular wedding season, and there is a good reason for this. Organizing your event is so much easier when the favorable warm weather has settled over most European cities! Now, if you want your wedding to take place in a romantic destination among the beauty of Amsterdam canals, lush greenery of local parks, historic chambers where the royalties celebrated and Michelin-starred restaurants, it's time to plan and book your wedding package. We suggest you the list of wedding and honeymoon offers from the most romantic hotels in Amsterdam.
Have the wedding of your dream in Amsterdam
"Yes I Do" wedding package at Grand Hotel Amrath 5*. From approx. €424
With its beautiful slightly decadent interiors, rich history, canal views and the wonderful choice of wedding venues and services, Grand Hotel Amrath could be the perfect setting for your nuptials. Housed in the former Shipping House, this unique Art Deco structure offers eight atmospheric meeting rooms for a maximum of 32 persons. Dark wood furniture, patterned wallpapers and beautiful flower arrangements create the atmosphere suitable for a grandiose event. Continue your wedding party at the romantic Seven Seas restaurant and relax after the event at the hotel's Wellness and Spa centre. To make you remember your wedding day forever, the hotel offers "Yes I Do" wedding package, available throughout the year.
The "Yes I Do" package includes:
One night accommodation in the hotel's room or suite
Late check-out at 3 pm
A bottle of champagne and sweets in your room
A bouquet of roses and luxurious bath package
A delicious breakfast served in your room
An Amsterdam map with six walking tours to make your time in the city even more memorable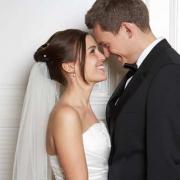 Wedding offer at Hilton Amsterdam 5*. Book your wedding for €10.000 and stay at other Hilton property for free
Celebrate the feast of your love and union at one of the most internationally acclaimed hotels in Amsterdam – Hilton! Best known as the place where in 1969 the famous hippie couple, John Lennon and Yoko Ono, had their 'bed-in for peace', the hotel boasts more than just history. You and your guests will be captivated by its quiet location a bit outside the city centre (but still close to the sights such as the Vondelpark and the Museumplein) and views on a charming canal. There are 14 meeting rooms, plus various boardrooms, a car park for up to 160 cars, an Italian restaurant with a summer terrace, a bar with views on the marina and a fashionable café found at the hotel. And of course, a devoted team that is ready to demonstrate their best skills and experience in event organizing!
Those who want to celebrate their wedding on a large scale can take advantage of the Wedding Offer at Hilton Amsterdam. Book your wedding for a minimum expense of €10.000 and get a romantic stay in a Hilton property in Venice, Rome, Paris or other European city! The offer is valid for stays before 31 December 2014.
An unforgettable honeymoon in Amsterdam
Honeymoon package at The Dylan 4*. From €450
A honeymoon is no less important for the two than a wedding party. And for this part of your wedding, there are even more great packages available. If you and your fiancée prefer the best of everything, there is no better variant for your honeymoon than the famous The Dylan hotel. The location on the historic Keizersgracht canal will surely be a great starting point for romantic canal tours or walks by the beautiful canal houses. Each of the hotel rooms has its own unique design, and all of them definitely serve as perfect romantic spots and wonderful refuges for relaxation. Complete this unforgettable living experience with the dinner at the hotel's Michelin-starred French restaurant Vinkeles. The honeymoon package is there to add some more pleasant moments to your stay.
The Honeymoon Package at The Dylan includes:
An overnight stay at the hotel
Two glasses of champagne in your room
A romantic bath and a turndown service
Champagne breakfast in your room
A gift voucher for High Wine to celebrate your 1-year anniversary at The Dylan
Late check-out at 4 pm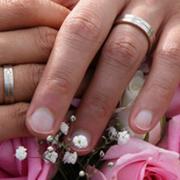 Honeymoon package at Hotel Okura 5*. From €383
Hotel Okura is probably one of the best internationally known hotels in Amsterdam. Those are the hotel views, the atmosphere that combines European standards and Japanese ambience, superb restaurant offers and luxurious rooms that attract people of all nationalities to Okura. Views from the hotel's 23rd bar, located literally on the 23rd floor, delicious food at the Michelin-starred Yamazato and Ciel Bleu restaurants and rest at the Nagomi Spa will set you to a romantic mood and help relax and unwind after the hectic day of wedding celebrations. Note that the hotel is located outside the city centre so those who want to have some after-party sightseeing will have to plan their transportation scheme in advance.
Enjoy a romantic stay at the Okura with its Honeymoon package that includes:
A 1-night stay in an executive room
Lavish breakfast at restaurant Le Camelia
A bottle of champagne and a strawberry platter in your room
Access to the Nagomi Health with Jacuzzi, Turkish steam room, saunas, large swimming pool and other facilities for wellness and relaxation
Honeymoon package at Dikker and Thijs Fenice Hotel 4*. From €380
If canal location is your decision-maker when it comes to accommodation in Amsterdam, Dikker and Thijs Fenice hotel will certainly meet your expectations. The hotel stands on the corner of the historic Prinsengracht canal and Leidsestraat which takes you to the most sociable part of Amsterdam – the Leidse Square. There are 31 classic rooms offered to its guests, including the stunning Penthouse Suite that is just perfect for two. The Suite is found on the hotel's sixth floor and boasts beautiful canal views, romantic ambience and a stylish clawfoot bathtub. For those who need some cultural enrichment there is an art gallery displaying exhibitions of photography and painting found on-site.
The Honeymoon Package at the Dikker and Thijs Fenice hotel includes:
Accommodation in a Penthouse Suite with a super-comfortable Coco-mat bed
A bottle of Moet & Chandon Champagne
In-room breakfast
Flowers in your room
Visit to the Diamond Factory
Magnifique Romance Package at Sofitel Legend the Grand Amsterdam 5*. From €367
The sparkling Sofitel Legend the Grand hotel is your best choice if you want a wedding in a royal setting. The hotel once accommodated (and still does) royalties, celebrities and politicians and even played some part in historic events. It's really impressive that the Sofitel traces its roots back to the 16th century. It played host to Maria de Medici and William of Orange, Maria Stuart of England and of course, the most important of all, Queen Beatrix who had her wedding at the hotel's chambers. Its event spaces are simply perfect for a wedding in royal style: the Marriage Chamber, for example, has beautiful stained windows and frescos dating back to the 1926. There is a choice of event spaces for any sort of wedding. And of course, the hotel's legendary services are there to help you organize the party of all your life.
Enjoy the hotel's Magnifique Romance package for a perfect rest after the wedding. The package includes:
Luxurious accommodation
A bottle of champagne on ice provided any time of your stay
Romantic extras (flowers, chocolate)
In-room breakfast each morning of your stay
Late check-out at 4 pm