Rome and kids: good hotels with perfect children facilities
There are thousands of modern hotels in Rome and some of them offer attractive facilities for guests with kids. These necessary facilities are rather different - from separate sleeping areas in rooms to the presence of baby sitters. Pay your attention to most indispensable ones.
To turn your stay in Rome into a remarkable journey you should find a suitable hotel before you get there. Accommodation in Rome is not very cheap, but with our advices and some luck you will find suitable hotel at reasonable price. Rooms in centrally located hotels sometimes are rather small, so we advice you to contact the receptionist first to know whether it would be comfortable for 3 or more people to stay in the hotel's room.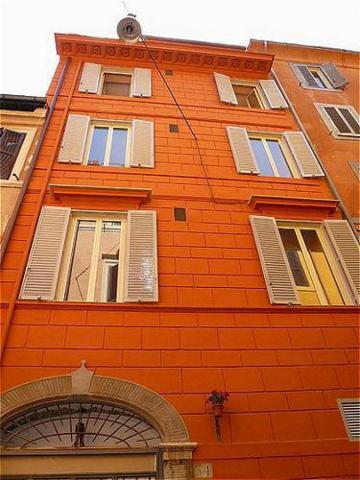 Those travelers, who used to stay in the 3 star Centrale Hotel, usually mention perfect hotel facilities and modern amenities offered for tourists with kids. For children under 2 years there are provided cots (and more than, kids stay free of charge). And kids under 3 years can stay for free too (in existing beds). The hotel itself is well-appointed, with warm and friendly atmosphere. Your children will surely appreciate good tasty breakfasts, served on-site the Centrale Hotel. The property is located in a quiet street and is surrounded with picturesque buildings.
Another perfect Rome hotel for family travelers is a 5 star Rome Cavalieri Hilton. The lodging is a good option for travelers with kids, mostly due to its special facilities. This family friendly hotel provides its guests vivid opportunities for a remarkable stay in the center of Rome. Cozy children's corner, located on-site the hotel Rome Cavalieri, is a symbol of the warmest attitude of the hotel's staff towards children and their special needs. Thanks to especially reverent and attentive attitude of the hotel, travelers have a perfect opportunity to spend time together, leaving their children for a while under the watchful care of qualified babysitters. One of major pluses of booking a room in this lodging is the fact, that one child under 12 years old can stay there free of charge (but only while using an existing bed). According to guests' requirements (those, who came there with babies or toddlers), rooms can be supplied with cots, nappy products and changing tables. Also there is a modern swimming pools for parents and a special one - for kids.
Rome is a perfect place for newlyweds, couples, single travelers, for senior tourists. And of course, your kids will get great pleasure during a visit to Rome. Plenty of interesting amenities, offered in the modern Rome hotels, will make your and your kids' stay in the city really unforgettable. And do not forget, that Rome is a birthplace for gelato (ice cream) – and what can be more tasty!