Winter in Amsterdam: best offers from hotels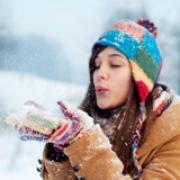 Winter is a magic time to enjoy Amsterdam in its full beauty. The after-Christmas decorations are still there to enchant you, Christmas markets and skating rinks promise lots of fun. Besides, this winter, from December 6th 2013 till January 19th 2014, there is a Light Festival taking place in the city. Amsterdam will be illuminated with light sculptures and projections, and you simply have to see it. But it's not only the magic of winter that makes Amsterdam a favorable travel destination. This season a number of hotels launch special offers and great discounts. Stay in Amsterdam a little longer, switch to a room of a higher level or bring your friend with you at no extra charges!
Special deals and offers available at Amsterdam hotels in winter 2013/2014
Stay longer, pay less at Swissotel Amsterdam 4*
Thanks to its central location right by the Dam Square, Swissotel hotel allows you to enjoy the beauties of Amsterdam in a minutes' walk from your place of accommodation. The National Monument, the Royal Palace, De Nieuwe Kerk, the Red Light District and other attractions are at your doorsteps. Swissotel's seasonal discounts is a good reason to choose this hotel for your stay in Amsterdam.
Choose one of the three winter offers at Swissotel:
Stay 2 nights and save 10%
Stay 3 nights and save 15%
Stay 4 nights and save 20%
All these offers are available at the hotel from 1 November 2013 till 28 February 2014.
Advance Winter Saver at Park Plaza hotels
There are several Park Plaza hotels in Amsterdam, each with a superb location. Park Plaza Victoria 4* meets you right by the Centraal Station – the main city transport hub, while Park Plaza Vondelpark 4* enjoys a peaceful location by the famous Vondelpark. If you prefer to plan your trip in advance, you can enjoy great discounts on accommodation at these properties.
The Advance Winter Saver advantages are:
Discounts that reach up to 25% when booking a minimum of 21 days in advance
Up to 25% discounts on the Bed & Breakfast rate when booking a minimum of 14 days in advance
Up to 20% discounts on the Room only rate when booking a minimum of 14 days in advance
Up to 5% discounts when booking a minimum of 3 days in advance
Plus free breakfasts for children under 12 when booking Advance Saver Bed & Breakfast Rate
Local Offer at Lloyd Hotel and Cultural Embassy 3*. Rate: €139
As usual, Lloyd Hotel and Cultural Embassy impresses us with interesting experiences and offers. One of the most unusual accommodation spots in the city, it's the only hotel that has rooms rated from 1 to 5 stars. Besides, the whole hotel is culture-oriented, with numerous exhibitions, readings, lectures and music events organized on its territory. This winter you can discover Amsterdam in a company of a local and enjoy the Local Offer that includes a guide created by the Amsterdammers.
The Local Offer at the Lloyd Hotel includes:
Accommodation in a 3-star room, including breakfast
A map of the neighbourhood with shopping and restaurant recommendations, made by the locals
A meeting with a Citinerary guide for additional €25. Citinerary is a service that allows you to discover Amsterdam with a local guide who knows the city like nobody else does and is ready to share his knowledge
The offer is available 1 October 2013 - 28 February 2014
The Art Package at Grand Hotel Amrath 5*. From €125
Another way to discover Amsterdam, but in a more habitual way, is to book the Art Package at Grand Hotel Amrath. The hotel sits within the historic Shipping House, one of the most outstanding examples of the Amsterdam School architectural style. That's why a stay in Amrath means discovering the history of Amsterdam architecture from the inside.
The Art package at Grand Hotel Amrath includes:
A stay in a Deluxe room with a city view
Valet parking service upon arrival
A cup of coffee or tea with a home-made apple pie in the hotel bar/lounge
Tickets to the Rijksmuseum
A tour inside the Coster Diamonds
A 70-minute canal tour
Extensive breakfast buffet
Late check-out at 15.00
The offer is available until March 31st 2014. You can choose a package without dinner for €125 or a package with dinner at the Seven Seas restaurant for €175.
20% off and the "Second person stays for free" promotions at the Banks Mansion
There is more than one special offer available at the Banks Mansion hotel, the city gem on the Herengracht. Located by the charming historic canal, this boutique hotel is included in Tripadvisor's list of the Top Ten Hotels in the Netherlands. These offers will make the Banks Mansion even more attractive this season.
Two reasons to stay at the Banks Mansion this winter:
A 4th night promotion available from November 24th 2013 until March 23rd 2014. Book a 4 night stay and enjoy a 20% discount. Breakfast, private bar, drinks and WIFI included
2nd person stays for free promotion. A stay for 2 guests for the rate of a one-person accommodation. Complimentary drinks and appetizers also wait for you at the hotel's Living Room. The offer is valid from November 24th 2013 until March 23rd 2014.