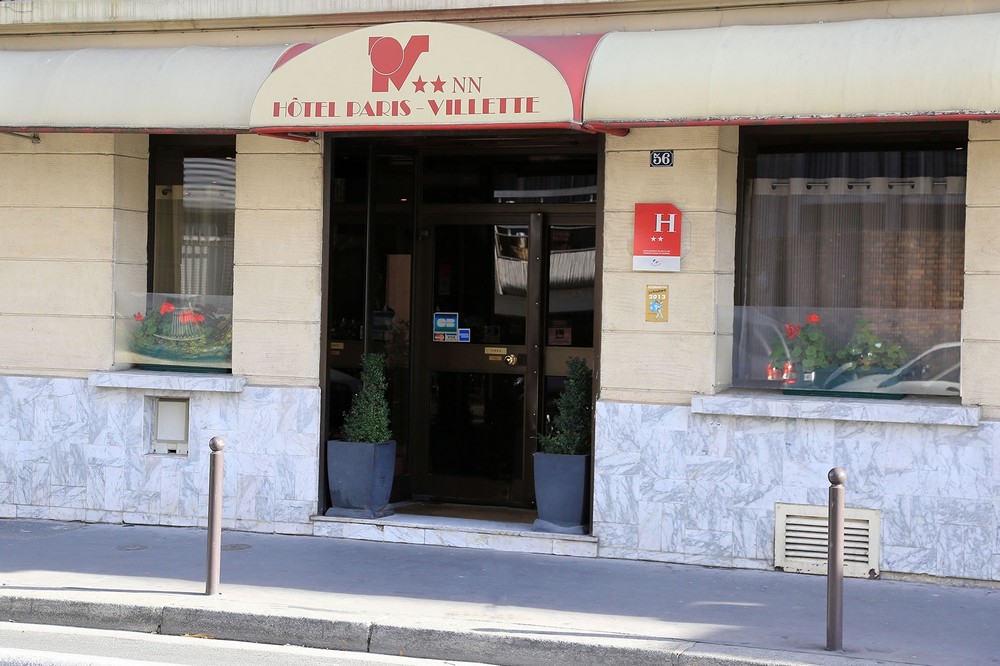 Top 5 budget hotels in Paris 2014
Paris boasts the widest choice of hotels in Europe. In fact, it's so packed with hotels that you can almost get lost in this diversity. So don't believe those who say that all the accommodation options in Paris are expensive: anyone who comes to the city can find a room to suit his budget and purposes, even if he doesn't plan to spend much on his trip.
We've shortlisted the best budget hotels in Paris that offer inexpensive rooms, professional service and convenient location.
Top 5 best value hotels in Paris
Hotel De Belfort 2*. From €59
Hotel De Belfort is what you need if you want a comfortable place with no frills to live in Paris.Not the most central, but pretty convenient location in a quiet area withgood infrastructure and a choice of cafes, bars, restaurants and shops. The main advantage of the hotel is its proximity to Charonne and Voltaire metro stations which connect you with the rest of the city quickly. At the same time, if you don't mind a short stroll, there are several attractions you could enjoy in a 10-15 minute walking distance from the hotel, including the Place de la Bastille and Pere Lachaise cemetery. Rooms are pretty small, but clean and comfortable, and the hotel atmosphere is really welcoming. Great for families and those who prefer quietness.
To sum it up, the hotel's main advantages are:
-          Location close to metro stations
-          Walking distance to several attractions, including thePlace de la Bastille, Musee de Carnavalet and Pere Lachaise cemetery where Oscar Wilde, Jim Morrison and other famous people are buried
-          Clean comfortable rooms with a homely atmosphere
-          Free WiFi downstairs
-          Simple inexpensive breakfast
Hotel Paris Villette 2*. From €58
Located some 5-10 minutes' walk from the Crimee metro station, Paris Villette is another budget hotel that allows you to spend several more days in Paris without wasting money on unimportant luxuries. The area isn't central and touristy and might seem a bit unfriendly from the first sight. But in fact, it's pretty safe if you get better acquainted with it. Rooms are clean and have all the basic amenities, including LCD TVs and satellite television. Nice buffet breakfast is offered on-site, but if you want some diversity, there are several good restaurants and a bakery found close to the hotel.
Why we recommend Hotel Paris Villette:
-          Great value for money if you don't need the Eiffel Tower seen from your windows. The city centre is easily reachable by metro
-          Little hotel with cozy atmosphere
-          Good Wi-Fi connection in all the hotel rooms
-          Buttes Chaumont park and Park de la Villette (one of the largest parks in Paris with a science museum and music venues within it) found close to the hotel
Suite Novotel Paris Porte de la Chapelle 4*. From €97
This is one of the cheapest variants of suite accommodation you can find in the city, especially if you consider the hotel's star rating and the size of its rooms which are perfect for a family trip. Suite Novotel is a good choice for those who don't want to be trapped in a toilet-sized room and those who arrive in the city on their car. For the latter, there is a car park adjacent to the hotel. Comfortable, spacious well-furnished suites with modern décor and a good range of amenities.
Things you will like about Suite Novotel Paris Porte de la Chapelle:
-          Spacious well-equipped suites with modern design  are suitable for family accommodation
-          Porte de la Chapelle metro station found close to the hotel
-          A bar with a good choice of drinks and a self-service dining facility with ready-made meals found on-site. Nice pizzeria next doors
-          Free and unlimited high-speed internet access in your suite
Abricotel Hotel 2*. From €54
Abricotel is located in the 19th arrondissement between the beautifulButtes Chaumont park and Park de la Villette, which makes it perfect for those looking for a quieter area outside the city centre. There are just a few sights to see in the district, but getting around the city from here is pretty easy as the Juares metro station is located very close to the hotel. All in all, Abricotel is a nice budget variant of accommodation with clean rooms, basic breakfast that includes French pastries, coffee and juice, and friendly attitude.
The hotel advantages are:
-          Quiet residential area with Buttes Chaumont park, the Grande Halle de la Villette cultural centre and Le Zenith concert arena found close by
-          Clean rooms with free WiFi
-          A good choice of dining venues in the area
-          Very friendly English-speaking staff
Ibis Paris Ornano Montmartre Nord 18eme 3*. From €69
Ibis Paris Ornano Montmartre Nordis suitable for those who prefer international class accommodation. Clean, decent-sized rooms, standard breakfast that you will traditionally find at other Ibis properties and easy access to the city centre from the Porte de Clignancourt metro station make this hotel a good inexpensive option for a short Paris break. The surrounding area is rich in dining venues for a restrained budget, and that's pretty good for those tired of standard croissants and bananas. A visit to the flea market which is located in a walking distance from here is a must.
Choose the hotel for:
-          International quality guarantee (especially if you want to get what you're used for)
-          Good transport links and easy access to the city centre
-          Porte de Clignancourt flea marker found close by. This is the largest antiques market in Europe which could be compared to London's Portobello
-          A choice of cheap cafes and restaurants in the area