Top 8 events to visit in Amsterdam this September
Autumn is knocking at our doors and so does the new cultural season in Amsterdam. After the wild summer days are over, it's time to get inside and reflect on the origins of modern art and the paths it follows… And rest assured that the Amsterdam event programme will provide you with numerous opportunities for this. Most September events in Amsterdam aren't only culture-focused, they are also informative, unique and inspiring. What are they? Let's find this out.
What's on in Amsterdam this September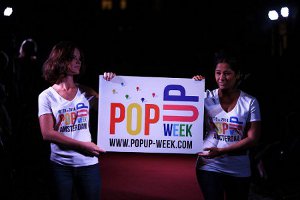 Pop Up Week Amsterdam. 1-30 September 2015. Various locations
Amsterdamers love organizing events that capture the whole town. And Pop Up Week is one of those. The festival is dedicated to all kinds of pop-up events. And there is hardly a theme that's not covered by its programme. Taking place at various locations around the city, Pop Up Week will tell you about innovative art and theatre, modern music, sustainable fashion, books worth reading, food worth tasting and so much more. Last year, the festival saw as many as 250 events, and some of the highlights were the Pop-Up Fashion Show, Bollywood Amsterdam Dance Performance, Yoga&High Heels Workout and the Amsterdam Augmented tour with Google Glass. The programme for 2015 is to be announced yet, check the event site soon.
Dutch Theatre Festival. 3-13 September 2015. Various locations
A must-see for theatre fans! If you're concerned about missing some important Dutch productions, the Dutch Theatre Festival is your opportunity to make up the leeway. Come discover the best Dutch and Belgian productions, highly praised both by the critics and the audience. The festival locations are diverse, as is its programme. A great deal of events will take place at Stadsschouwburg Theatre and Theater Bellevue. Other participating locations are: De Balie, Oostblok, Compagnietheater, Jeugdtheater De Krakeling and other spots. Those of you worried about the language gap are invited to numerous workshops, lectures and masterclasses by theatre experts, both in English and Dutch.
Hotels near Stadsschouwburg Amsterdam:
- Eden Amsterdam American Hotel 4*
- Dikker & Thijs Fenice Hotel 4*
Amsterdam Fringe Festival. 3-13 September 2015. Various locations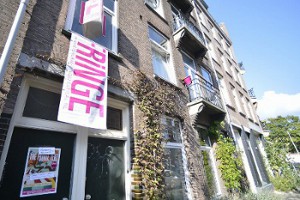 Fringe Festival is not just an addition to the Dutch Theatre Festival, but an event that diversifies it, focusing on modern and innovative genres. The forefront leading-edge productions, both in Dutch and English, will once again occupy numerous sites around the city: Theater Bellevue, Club Up, Het Compagnietheater, Frascati Theater, Splendor and others… a total of more than 25 locations. The range of genres includes theatre, comedy, musicals, dance, live art and more. The eccentricity of productions goes hand in hand with the uncommonness of locations. A significant part of the festival is dedicated to international productions, in case you want some diversity and rest from the Dutch culture.
Hotels near Theater Bellevue:
- Eden Amsterdam American Hotel 4*
- NH Amsterdam Centre Hotel 4*
Valtifest. 5 September 2015. NDSM Wharf
If the end of the open-air summer season still leaves you thirsty, here's is something to fill your ears with music and your heart with inspiration. Valtifest is the festival that unites all music fans independently of their favourite genre, but only with one restriction: they have to love noise, crowds and youthful fun. As usual, the focus is on dance and electronic music, but there is also some space for punk and hip-hop performances. Each year the festival sets a special dress code that still leaves lots of freedom for imagination. And in 2015 it is "Folklore madness"! Take this dressing rule seriously, like all the other festival participants do. The festival line-up for 2015 is: Tom Trago, The Flexican & Sef, Dimitri, Melon, Guerilla Speakerz, Young Fox, The G-Team, Mason and many others. Check the full festival programme at the event's site.
Hotels near the NDSM Wharf:
- Golden Tulip Amsterdam Art (WestCord Art Hotel) 4*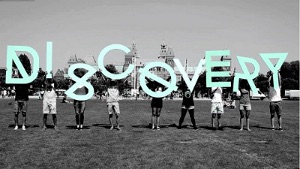 Beyond Biennale and Discovery Festival. 6-26 September 2015. Tolhuistuin and EYE Amsterdam
Beyond Biennale is for everyone who wants to learn something new. The event with a focus on new discoveries, experimentation, scientific exploration and latest developments in art, design, science and technology. Performances, exhibitions, interactive work and experiments will open your eyes to the unseen, help understand things from the scientific point of view, and simply entertain you in a new way. The Beyond's final stage is the Discovery Festival, also with numerous talks, performances, experiments, installations, presentations and explanations that the young scientists are ready to give you. Some music is also expected. The festival has a central theme, "The Reality Shift", and most of the events will be rotating around this subject. Note that all of them take place at night.
Hotels near EYE Film Institute Netherlands:
- Crowne Plaza Amsterdam City Center Hotel 4*
Amsterdam Heritage Days. 12-13 September 2015. Various locations
If you're visiting Amsterdam during the Amsterdam Heritage Days, you're probably one of the happiest tourists in the world. Because this is the event that opens the doors of all (well, most of) cultural sites to everyone. Museums, galleries, monuments and curious buildings like the famous canal houses are all willing to demonstrate their treasures to the public. A good way to save some bucks on traveling, isn't it? Those who want to learn rather than just stare are invited to various lectures, workshops, guided walking tours and cycling tours. The full event programme and the list of participants will be announced in August. During the event's previous editions, the list of participating sites included the Royal Palace, Artis Royal Zoo and Oude Kerk, to name a few.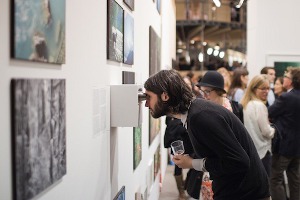 Unseen Photo Fair. 18 - 19 September 2015. Westergasfabriek
Unseen photo works from around the world are presented under one roof of the Westergasfabriek during this exciting photo fair. The fair is focused both on photos by young artists as well as some unknown works by established photographers. More than 50 galleries from across the globe have selected the best of what they want to show, and are bringing it to Amsterdam. In 2015, the list of participating galleries includes Flowers Gallery (UK), Martin van Zomeren (NL), Robert Morat Galerie (DE), Gallery Kopeikin (USA) and many other galleries from the Netherlands, Germany, Japan, France, Belgium, Italy and other countries. This year the fair gets out of the Westergasfabriek walls to present some photography in the city centre. Works will also be available for purchase. As usual, the festival programme is supplemented with film screenings, talks and other special events.
Hotels near Westergasfabriek:
- Golden Tulip Amsterdam Art (WestCord Art Hotel) 4*
Munch: Van Gogh. Exhibition. 24 September – 17 January 2015. Van Gogh Museum
See the masterpieces by the two outstanding expressionist artists, learn about the fates of both, and find out what they have in common at this exhibition at the Van Gogh Museum. For almost 4 months the Van Gogh Museum will be the proud host of 75 paintings, including the world known "The Sick Child" and "The Scream" (Munch) and "Wheatfield with Reaper" and "Starry Night over the Rhône" (Van Gogh).
Both artists are known for the role they played in modern art, their unique ability to reproduce emotions and feelings on canvas, their expressive painting style and unfortunate fates. Your aim is to see all this with your own eyes. The events at the leading cultural institutes in Amsterdam (De Balie, EYE, Royal Concertgebouw and others) will provide their guidance.
Hotels near the Van Gogh Museum: