What's on in Amsterdam this May
If you're a culture vulture or the one who likes to mingle with the locals at major events, May is a great month for your active adventures. As the weather gets warm, crowds head outdoors to celebrate the upcoming summer season and enjoy the most important May events in Amsterdam. Local parks and gardens are perfect for that. By the way, Keukenhof still welcomes visitors until mid-May. But for the ones with urban tastes, there are national festivals, exhibitions, music fests and more to discover.
The most important Amsterdam events in May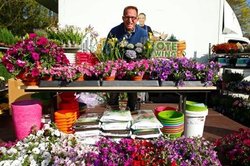 Keukenhof Garden. Opened until 17 May 2015
For each and every city guest going to Amsterdam in spring, a visit to Keukenhof is a must. You can still catch the last rays of flower beauty at the Garden of Europe in May (the garden stays open until 17 May 2015). 800 tulip varieties form a colourful sight that is a must-see. Flower shows, artwork and special events are also there to entertain you. Besides, the park, with its playgrounds, maze and a petting zoo, is also a small wonderland for the little guests. This year Keukenhof's main theme is symbolic and important for the Netherlands: Van Gogh and his mastery. Don't miss the impressive flower mosaic depicting Van Gogh's "Self-portrait". If you're heading to the garden from Amsterdam, you are most likely to find a Keukenhof-themed package at your hotel. Most of them include a hotel stay and tickets to the garden with or without transportation.
Several Keukenhof-themed packages at Amsterdam hotels:
- Blooming Holland Package at Andaz Amsterdam Prinsengracht 5*. The offer includes a Garden View Room stay, daily breakfast, flower bouquet, tickets to the Keukenhof garden with transfer and free Spa admission. From approx. €535
- The Keukenhof Package at Conservatorium 5* includes: a 2-night stay at the hotel, breakfast, two tickets to the garden plus transportation, a tour around the Keukenhof and a special Tulip Celebration with sparkling wine and a tulip cake at the hotel's lounge. From approx. €672.
World Press Photo 2015. 18 April 2015 – 5 July 2015. De Nieuwe Kerk
One of the world's most respected photo contests and exhibitions kicks off at its home location, Amsterdam, on April 18th. It will then make a tour around major cities in 40 countries. Visitors can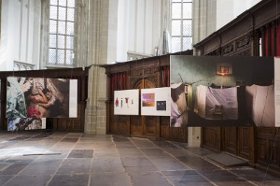 observe photo masterpieces, both from technical and ideological point, in several categories: General News, Spot News, Daily Life, Contemporary Issues, Nature, Long-Term projects, Portraits and Sports. Amsterdam has chosen quite an unusual location for the event: the 15th century church De Nieuwe Kerk located right in the city centre, on Dam Square. This year's contest winner is a photo by Mads Nissen from Denmark. Discover this one and other moving and provocative photos at the Kerk. Ticket price for adults: €10. Visiting hours: daily 10.00 – 18.00.
Hotels near De Nieuwe Kerk:
- NH Grand Hotel Krasnapolsky 5*
Food Film Festival. 1-31 May 2015. Westergasfabriek
Every foodie must have heard about this annual Dutch event that is dedicated not only to food, actually, but to a broader spectrum of things. The Food Film festival offers a wide choice of inspiring and educational films that cover every food-themed subject: products, nutrition and health, sustainability, high cuisine and more. Professionals, freshmen and simply those curious will find a documentary or a short film to fit their tastes. Many of those are demonstrated in English, so language barrier is not a big trouble. You are also encouraged to learn new stuff at workshops dedicated to different kinds of subjects, from history of jenever to salts of the world, the art of butchery, Indian food, Chinese dumplings and more. Debates, music events and readings also form a significant part of the festival.
Hotels near the Westergasfabriek:
- Westcord Art Hotel Amsterdam 4*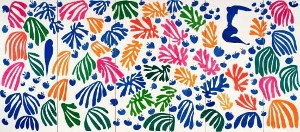 The Oasis of Matisse. Exhibition at the Stedelijk Museum. 26 March – 17 August 2015
Henri Matisse's works are spread around museums throughout the world. And one of these locations is Amsterdam. This spring-summer season the Stedelijk Museum will host the largest Dutch exhibition of Matisse's art that comes from the museum's permanent collection. The artist's colourful masterpieces will be exhibited side by side with works by his teachers, followers and contemporaries. Paintings, sculptures and prints are demonstrated as a retrospective to reveal the master's artistic path and evolution of his talents. The centerpiece of the exhibition is "The Parakeet and the Mermaid", the artist's largest cut-out which also appears to be one of the most popular masterpieces in the museum's collection.
Hotels near the Stedelijk Museum:
Remembrance and Liberation Days. 4 and 5 May
Just like the rest of Europe, the Netherlands joins the events to celebrate the fall of the Nazi regime and the end of the World War II. But the celebrations start a bit earlier than in most other countries. May 4th is the Remembrance Day when the Dutch remember the victims of the WWII and other military conflicts. The solemn ceremonies take place by the National Monument on Dam Square; also at 20.00 for two minutes the whole country keeps silent to remember all those who were lost. The following day celebrates the surrender of the German army in the Netherlands, which was 3 days before the end of the WWII. The day's two most important events are the Liberation Festival and a concert on the Amstel river. For both, the main focus is music, accompanied by colourful shows and parades.
Hotels near Dam Square:
- Swissotel Amsterdam 4*
- NH Grand Hotel Krasnapolsky 5*
Rolling Kitchens. 13 – 17 May 2015. Westergasfabriek
Coinciding with the Food Film Festival, the Rolling Kitchens is a fun and affordable event that could be a perfect reason for you and your friends to spend several enjoyable hours outdoors. For five days the Westerpark will turn into one big restaurant, with dozens of food-trucks offering delicious cuisine of all sorts. The event promises to be appetizing and versatile, though don't expect any haute cuisine dishes to be sold. Instead, check some BBQ delicacies, deli food, pizzas and other snacks that are simple yet affordable. Note that the festival admission is free, but you'll have to pay for the food you're buying. So prepare some cash if you want to participate.
Hotels near the Westergasfabriek:
- Westcord Art Hotel Amsterdam 4*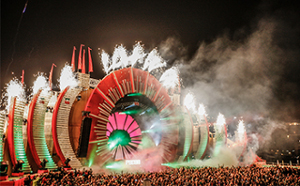 Pacha Festival. 23 May 2015. Java Eiland
In Amsterdam, summer season is all about outdoor festivals of all genres. And when the Pacha Festival is there, it means summer is already at your doors too! This year it lands at Amsterdam's Java Eiland on May 23rd. The fifth festival edition will again see dozens of DJ and dance music sets. Performers come from the Netherlands and abroad. This year's line-up includes: Amine Edge & Dance (Fr), Cassy (UK), B2B Yousef (UK), DJ Sneak (US), Bingo Players (NL), John Jacobsen (No), Benny Rodrigues (NL) and many others. A total of 28 performers. Those tired of dance rhythms can make some shopping at the hippie market. The Java Eiland, surrounded by water on three sides, is a spot to see as well. Post-modernist canal houses, small canals and bridges make the peninsula look extremely charming.
Hotel near the Java Eiland:
- Lloyd Hotel and Cultural Embassy 3*
- Moevenpick Hotel Amsterdam City Centre 4*
909 festival. 30 May 2015. Amsterdamse Bos
The dance craze goes on during the last days of May, with the 909 festival arriving at the Amsterdamse Bos grounds. 909 is a techno music festival that features only one stage and just seven performers. But techno fans are definitely familiar with those. The line-up for 2015 includes: Marco Carola (IT), Kevin Saunderson (USA), Stacey Pullen (USA), Michel de Hey (NL), Function (USA), Egbert (NL) and ROD. For some rest from loud music, head to explore the Amsterdamse Bos park, with its lush greenery and delightful landscapes. Tickets: €29.50.
Hotels near Amsterdamse Bos:
- Mercure Amsterdam Airport 4*