Best June events in Amsterdam
Summer is coming, and all the events of this hot season are at your doorsteps too. In Amsterdam, most of those are concentrated outdoors. Summer festivals, theatre shows, Architecture and Open Garden days, open-air music fests… The list of Amsterdam events doesn't shrink with the arrival of June. On the contrary – it gets even longer and more diverse! See what's going on in Amsterdam this June.
Best June events in Amsterdam
Amsterdam Open Air. 6-7 June 2015. Gaasperpark
As usual, the Amsterdam summer season kicks off with an open-air music event that demonstrates rich Dutch and international electronic music scene. Celebrating its fifth anniversary this year, the Amsterdam Open Air invites you to the green grounds of Gaasperpark (at Amsterdam-Southeast), where various kinds of cultural enrichments and culinary delights are guaranteed. DJs and musicians will perform on several stages. The 2-day line-up includes: DJ Rush (USA), Dustin Zahn (USA), Zeds Dead (Ca), Girls Love DJs, Ben Sims (UK), Edu Imbernon (Es), Noir (DK) and many others. Check out the full list of participants at Amsterdam Open Air's site. Organized as part of the event, the Open Air Camping is aimed at those who want to party on even when the sun goes down.
Hotels convenient to Gaasperpark:
- InterContinental Amstel Amsterdam 5*
- Lloyd Hotel and Cultural Embassy 3*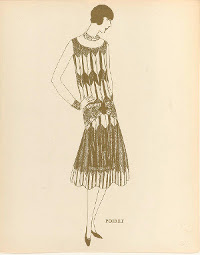 New For Now. Exhibition at the Rijksmuseum. 12 June – 27 September 2015
For every first-time Amsterdam guest, a visit to the Rijksmuseum, one of the city's most important cultural spots, is a must. Apart from permanent collections, there is always something interesting happening on the museum grounds. This summer, the museum's main draw is "New for Now. The Origin of Fashion Magazines" – the curious retrospective of fashion and costume printing that preceded modern fashion photography. Fashionistas and fashion historians will find the exhibition extremely useful as its subject dates back to the 17th century. More than 300 prints, including the ones by the celebrated fashion designer Paul Poiret, show the evolution of fashion and the methods that illustrators used to make products appealing to the public.
Hotels near the Rijksmuseum:
Dutch Raw Food Festival. 14 June 2015. Boerderij Langerlust
Dutch cuisine has little to do with a healthy way of living. Pancakes, waffles, crunchy bitterballen and herring may indeed be extremely appetizing. But what if you follow a strict raw food diet? The Dutch Raw Food festival is there to help you keep healthy eating habits and exchange ideas with the ones with the same views as yours. Numerous stalls set on the premises of the Boerderij Langerlust restaurant will offer all kinds of raw food from various producers and vendors: Chocodelic (for raw chocolate), Raw Superfoods, Cocos Locos and many more. A number of other events is also included in the festival programme: workshops, raw food market, talks, tasting sessions. Tickets cost: €11.50, free for children under 10 years. The Boerderij Langerlust is located close to the scenic Gaasperpark.
Hotels convenient to Boerderij Langerlust:
- InterContinental Amstel Amsterdam 5*
- Lloyd Hotel and Cultural Embassy 3*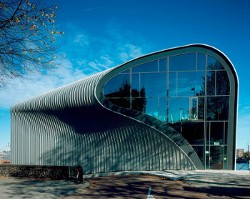 Architecture Day Amsterdam. 20 – 21 June 2015. IJ area
The architectural scene of Amsterdam is best known for its charming canal houses that were built in the 17th century. But in fact, the city has a lot more architectural marvels to show you, and for this, the Architecture Day is organized. The event spans 2 days, both dedicated to one certain area. This year it's the IJ lake area and its stunning buildings. And, trust us, participation in the event will make your trip to Amsterdam. Organized by ARCAM, the Architecture Days is your access to the most prominent buildings around the IJ that you'll discover both from the inside and from the outside. You can take part in boat tours led by experienced guides, or make your discoveries in a traditional Dutch way – by bike. For those who have a thirst for knowledge a visit to ARCAM, the Amsterdam Centre for Architecture, is highly advisable. Tickets for the Architecture Day will be sold starting June 1st 2015.
Hotels near ARCAM:
- Moevenpick Amsterdam City Centre 4*
- DoubleTree by Hilton Amsterdam 4*
Open Garden Days. 19 – 21 June 2015. Various locations
Another side of Amsterdam that you are strongly recommended to see is its beautiful gardens, many of which are hidden behind the historic canal house facades. For three days in June, some 30 gardens that usually remain unseen will be opened to the public. Discover the beauty of these lush secret spots and learn their history during the days. The event is organized by Museum Van Loon that is found within the canal house at the Keizersgracht. This year's theme, "Art in the Canal House Garden", is focused on the artistic side of the gardens. The former list of participants included the Pulitzer hotel, with its beautiful gardens found behind the 17th and 18th century canal house walls. Tickets can be purchased at the Museum Van Loon and several other addresses (see more detailed information at the Museum Van Loon site). Admission fee: €18 for a three-day pass.
Hotels near Museum Van Loon:
- Dikker & Thijs Fenice Hotel 4*
- Eden Amsterdam American 4*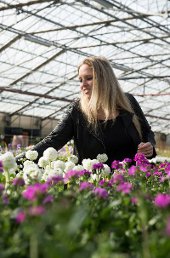 Aalsmeer Flower Festival. 20 – 21 June 2015. Various locations at Aalsmeer
The tulip season ends in spring. But that doesn't mean there are no more flowers to see in the Netherlands after the main party is over. In the end of June the small town of Aalsmeer some 13 kms southeast of Amsterdam welcomes you to its picturesque flower festival – a mixture of natural beauty, culinary delights and music performances. The festival takes place at several locations around the town: the Aalsmeer-Centrum, Rose nursery Belle Epoque, Fort Kudelstaat, Boerma Instituut and some other 20 private gardens that open their doors for the Open Garden Weekend. A flower mosaic themed around Van Gogh's masterpiece, flower exhibitions, high tea, treasure hunting for kids, workshops… this is just the short list of things to enjoy during the Festival. By the way, Aalsmeer is also known as the location for the world's largest flower auction. The best way to get to Aalsmeer is by bus 172 from Amsterdam Central (Conexxion bus).
Hotels near Amsterdam Central:
- Park Plaza Victoria Amsterdam 4*
Robeco Summer Nights. 27 June – 30 August 2015. Concertgebouw
The Dutch summer music craze is mainly centered around electronic and rock music. But if you're a classics fan, your main magnet in Amsterdam this summer is Robeco Summer Nights. This expansive jazz, classical and pop music festival will see a total of more than 80 performances during the season. This year's event will be opened with a performance by the British soul singer Laura Mvula and the Metropole Orchestra. Other festival highlights include: Sarah Chang, Trijntje Oosterhuis who will perform her favourite Stevie Wonder songs, pianist Hannes Lover, the Royal Concertgebouw Orchestra and much more.
Hotels near Concertgebouw:
- Conservatorium Hotel 5*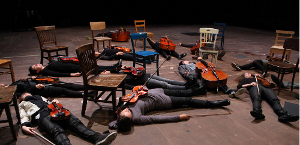 Holland Festival. 30 May – 23 June 2015. Various locations
With such a bombastic name, the Holland Festival simply has to bear some major idea behind it. And if you're a huge arts fan, then it sure does. For the Holland Festival is focused on every kind of art, from theatre and dance to cinema and visual arts. Thus, various locations are involved. Expect only the most innovative and high-rate pieces to appear during the festival. And the best thing is that many of them are demonstrated in various languages and are free to see. Here are some of the event locations: Koninklijk Theatre Karre, Stedelijk Museum, Keizer Culinair, Westergasfabriek, Muziekgebouw aan 't IJ, Rijksmuseum, Bimhuis and many others. See full event programme at the Festival site.