What to do in Amsterdam this January
The Christmas/ New Year fever is over, and that means that Amsterdam is back to its routine. But that is not a bad sign, actually! Because the variety of things to do is so much wider than just looking for presents and sleeping at peaceful Christmas matinees. The city will still be dressed in its stunning light garments as part of the Amsterdam Light Festival until mid-January. And as it wakes up from its holiday sleep, all types of events are there to entertain you. Art fairs, exhibitions, dance and theatre events, Fashion Week. Did someone tell you there is nothing to do in Amsterdam this January? We are here to refute this delusion.
Best January events to visit in Amsterdam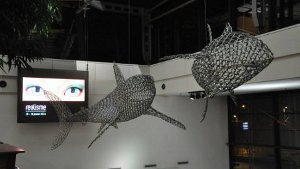 REALISME. 15 – 18 January 2015. Passenger Terminal Amsterdam
The artistic life of Amsterdam never sleeps. And we can't think of a better place for an exhibition of realistic art than Amsterdam, which gave birth to the talents of Rembrandt and Vermeer. REALISME, that presents its 12th edition in 2015, is back to the Passenger Terminal with its impressive line-up of national and international galleries that demonstrate pieces of figurative and realistic art from its roots. The good old classics will be represented by established names, while the up-and-coming artists will breathe in a new life into the vision of realism. A total of 27 galleries are to participate, including some new names such as Thompson's Gallery (London) and Archaeopteryx Lithographica (Amsterdam). The event venue, Passenger Terminal Amsterdam, is quite a sight: hosting cruiseships in summer, it serves as a cultural space during the cold winter days.
Hotels near the Passenger Terminal Amsterdam:
- Moevenpick Hotel Amsterdam City Centre 4*
- Grand Hotel Amrath Amsterdam 5*
- Doubletree by Hilton Hotel Amsterdam Centraal Station 4*
Whisky Weekend Amsterdam. 16-17 January 2015. De Posthoornkerk
Whisky might not be the native drink for the Netherlands, but on the weekend of 16 – 17 January the Dutch capital will definitely be a perfect destination for better acquaintance with the drink. The Whisky Weekend will throw the light on history, drinking culture and the best producers of whisky, the drink that originates in Scotland. The event is to be accompanied by Scottish music. The Whisky Weekend was formerly held at the Whisky Café L & B, but due to the growing number of participants, it had to move to a larger venue at Posthoomkerk. The festival's programme includes free whisky tastings (and paid tastings of more expensive brands), stands with Scottish brands, books, magazines and educational sessions on whisky and more. The entrance fee is €37.50 per person and includes a welcome whisky glass plus a bottle of water.
Hotels near De Posthoornkerk:
- Renaissance Hotel Amsterdam 5*
- Crowne Plaza Amsterdam City Center Hotel 4*
- The Quentin Arrive Hotel Amsterdam 1*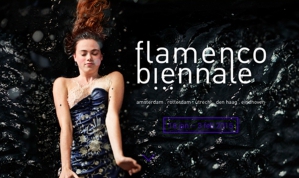 Flamenco Biennale. 16 January – 3 February 2015. Various locations
Feeling cold this winter? Then it's time to plunge into the hot flamenco rhythms, or perhaps even enroll in dancing sessions at the Flamenco Biennale, that rules Amsterdam starting mid-January. Numerous locations in Amsterdam, Rotterdam, Utrecht, the Hague and Eindhoven will host events that correspond with the festival's theme "Flamenco Crossroads". Therefore, it's all about "tradition meets innovations", new tendencies and cutting edge infusions. The festival broadens the boundaries of this dancing style by introducing unusual mixtures of contemporary music and dance, oriental and Indian rhythms and even jazz. Its long list of events will help you get a different look at flamenco: workshops, masterclasses, lectures, photography exhibitions, contests, film scores and even events for kids. Some of the participating venues in Amsterdam are: Huis Marseille, Bimhuis, Muziekgebouw aan 't IJ, De Tolhuistuin, Koninklijk Theater Carré and the The Openbare Bibliotheek.
Amsterdam Fashion Week. 16 – 26 January 2015. Westergasfabriek and other locations
A fashion designer, a brand manager, or simply a fashionista… if you appear to be visiting Amsterdam on the 16 – 26th of January, there is one event you'll finally find yourself at – the Amsterdam Fashion Week. The festival's 10th edition in Amsterdam will again be focused on fashion, latest tendencies and designer names. But even though the main programme is traditionally focused on catwalk shows, presentations and parties for the ones "in the know", there is still some space for surprises. For example, one of the Week's sections, "10 Days Downtown", will be dedicated to Dutch traditions in fashion. Don't miss your chance to discover the masterpieces of some established designers, new names on the world's fashion map and some features typical for local fashion scene.
Hotels near the Westergasfabriek:
- WestCord Art Hotel Amsterdam 4*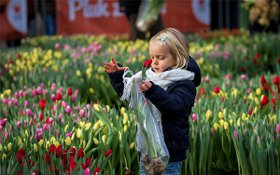 National Tulip Day. 17 January 2015. Dam Square
Already tired of all these gloomy and cold winter days? Don't be too upset! Take a tulip! It's our luck that the National Tulip Day takes place in Amsterdam mid-winter, right when we miss some spring colours. For one day, the Dam turns into a large garden with around 200 thousand tulips, all offered for free! Take the tulip you like or even make a bouquet for the one you love! The event is organized by the Dutch tulip growers and officially opens the Dutch tulip season that will finish in the end of April. No need to wait for the Keukenhof to open! Get into the world of colours right in the heart of Amsterdam!
Hotels near the Dam:
- NH Grand Hotel Krasnapolsky 5*
IMPRO Amsterdam. 28 January – 1 February 2015. Compagnietheater Amsterdam
No space for traditional part-learning and scripts in Amsterdam this January, because the 20th edition of IMPRO comes to Amsterdam in the end of the month! And to mark this jubilee, the event organizers promise us surprises that will add some intrigue to the traditional list of theatre shows, talks, workshops and open stage events. The only improv theatre event in the Netherlands, IMPRO in fact crosses the boundaries of its own country. Because the members of its creative ensemble come from the USA, Norway, the UK, the Philippines and of course the Netherlands. The event is also a big success with international audience: last year, it was visited by guests from Germany, the UK, Switzerland, Finland, Brazil, Canada and other countries. Check IMPRO programme at the event's site.
Hotels near the Compagnietheater Amsterdam:
- Sofitel the Grand Amsterdam 5*
- Radisson Blu Hotel Amsterdam 4*
Grauzone Festival 30 – 31 January 2015. Melkweg
The end of January will bring the fans of new wave music to Melkweg, Amsterdam's most famous venue for original music tendencies. Discover the roots of this music genre (that dates back to the 1980s) and the new styles that bear all the signs of its influence. Electro, synth-pop, post-punk, darkwave, goth rock, electroclash all have a certain reference to the new wave movement. Three festival stages will be occupied by a dozen of life performances. The festival line-up includes The FALL, DAF, Camera, The Oscillation, DJ Helena Hauff, The Membranes, Lola Colt, TRUST, Mick Harvey, Zounds and many others. Film screenings, art events and multimedia shows also form an important part of the festival programme.
Hotels near Melkweg: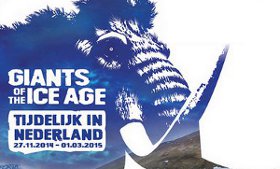 Giants of the Ice Age. Exhibition at Amsterdam EXPO. Until 1 March 2015
If you're traveling to Amsterdam with your inquisitive kids, there's no better place you can take them to than Amsterdam EXPO. The exhibition "Giants of the Ice Age", held until March 1st, will take your offsprings 30 thousand years back to show them inhabitants of the past: mammoths, cave lions, saber-toothed tigers, woolly rhinoceros, cave bears and even our ancestors – Neanderthals. Apart from artificial models of these ice age creatures, there are some unique items on display: the original skeleton of a woolly mammoth, fossils and remains that counter thousands and thousands of years! The exhibition will impress (and educate) kids and grown-ups alike. All visitors are provided with audio-guides. Special attention is paid to little guests' needs: for them, there are kids' audio guides, scavenger fun games and a Play Zone available.
Hotels near Amsterdam EXPO: