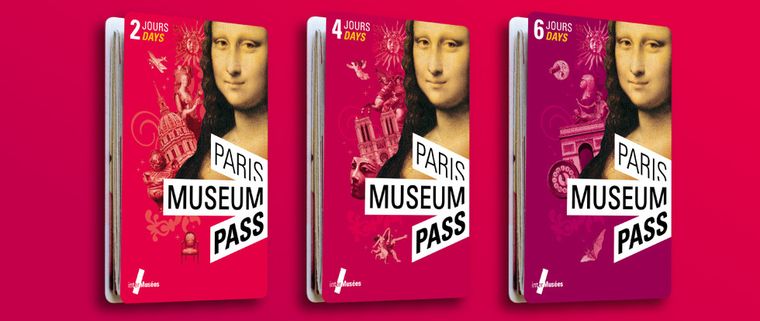 Hotel packages and special offers for the art lovers heading to Paris
What else to visit Paris for if not for its innumerable sights and attractions? The city breathes with the spirit of history and culture, and one day visit to Paris is not enough to see all its beauties. If you do not want to waste your time on all those organizational details and prefer to put it on someone else's shoulders, Paris hotels offer some cultural packages to their dear guests.
The Backstage of the Eiffel Tower at Villa Pantheon, Villa Montparnasse and Villa Luxembourg. From €159
A visit to the Eiffel Tower is a must for every tourist that comes to Paris. You could, however, go a bit further and discover what's below this space occupied by the Tower. Several hotels in Paris – Villa Pantheon, Villa Montparnasse and Villa Luxembourg – offer their guests "The Backstage of the Eiffel Tower" package which includes an excursion around the bunker hidden beneath the Champ de Mars and the hydraulic machinery under the construction. The 1,5 hour guided tours are available Wednesday and Saturday on 10.00 and 17.30.
Jazz Me Up package at Le Meridien Etoile. From €249
This offer waits for those who cannot imagine their lives without music and want to feel the melodic spirit of France. Hotel le Meridien Etoile invites its guests to its own Jazz Club Etoile where Wednesday to Saturday irresistible jazz concerts take place. The package includes accommodation with daily buffet breakfast at the restaurant Espace Latitude and free entrance with a drink to the Jazz Club for one person per stay. 
Art and Literature Package at Hotel Pont Royal. From €364
If you happen to be the fan of literature, you must know that there is The Musée des Lettres et Manuscrits found in Paris. Located on 222 Boulevard Saint-Germain, the museum contains around 250 original manuscripts and letters by such giants of world literature and science as Voltaire and Rousseau, Goethe and Flaubert, Jules Verne and Leo Tolstoy. What a curiosity for a bookworm! The offer at Hotel Pont Royal includes accommodation in a superior deluxe room, buffet breakfast, 2 entrances to the "Musée des Lettres et Manuscrits" and Hugo at Victor Grimoire box of chocolates. 
"Discover Paris" and "Musee d'Orsay" packages at K+K Cayre. From €220
There are two offers at K+K hotel Cayre that will help you discover Paris in its classic beauty and spend some pleasant moments at the hotel well-being area. Choose the "Discover Paris" package if you prefer a river cruise on the Seine combined with accommodation in a Classic Double Room, buffet breakfast and Champagne, and "Musee d'Orsay" package if you would like to visit the famous museum (1 museum pass per person is provided) and live in Executive Double Room. Both offers include free high-speed internet access, welcome gifts, free access to the hotel's wellness area and complimentary tea and coffee making facilities in your room. 
"Nouvel Orsay" offer at Amarante Champs-Elysees. From €705
Did you know that the famous Musee d'Orsay has been partly reconstructed and reorganized to demonstrate its new look to the publicity with the reopening in October 2011? Go and check it by yourself! Amarante Champs-Elysees provides you with a perfect opportunity to check out the Museum's new looks and see the great works of art that it displays. The "Nouvel Orsay" offer at the hotel includes a minimum 3 night stay, the museum admission, complimentary buffet breakfast for two and 1 free metro pass per person for 1 day. 
A visit to the Paradis Latin with Radisson Blu Hotel Champs Elysees. From €350
Now that we've reached the more expensive hotel offers, let's start with something unusual. Paradis Latin is one of the most famous, most cheerful and most visited cabarets on the Left bank, a sparkling combination of dance, songs, rhythms, colours and of course French Can-Can. Radisson will help you organize your visit to the Cabaret as its special offer includes not only accommodation, but also the show to Paradis Latin, a half bottle of Champagne per person plus newspaper, slippers, bathrobes and wireless internet as a bonus. 
"Mona Lisa" offer at the Champs Elysees Plaza hotel. From €500
There are many pleasant and convenient extras included in this offer at the Champs Elysees Plaza Hotel. In addition to accommodation in a charming Junior Suite for two, you get a museum and monument pass for unlimited visits to museums with immediate entrance, 10% discount at the famous Galeries Lafayettes department store, VIP welcome with Godiva chocolates and Hermes amenities and daily breakfast for two. A minimum two night stay is required. 
"The Dali Experience" at Le Meurice. From €840 for a Superior room
If you are a big fan of Dali's genius and ready to pay considerable amounts for your stay, this offer at Le Meurice is for you. The Dali exhibition at the Pompidou centre is available until March 25th 2013 and Le Meurice provides you with two tickets to this exhibition. Complete your Dali experience with two Gala&Dali cocktails at the hotel's Bar 228 and get Dali fragrance and Dali story book from the hotel. Plus add a touch of relaxation to your stay with complimentary access to the hotel's sauna, hammam and fitness centre. 
"Culture at the Park" at Park Hyatt Paris-Vendome. From €970 for two.
And finally, rather a modest offer from the first sight, but actually with many opportunities to choose from! With this "Culture at the Park" offer your luxurious stay at Park Hyatt is supplemented with two 2-day passes to more than 60 Paris museums and monuments. There are no limits for your cultural visit to the Capital of Love! 
To cut the story short, you choice of cultural offers at Paris hotels depends on the amount of money you've got and the sights you want to visit. From luxurious Dali experience for more than 840 Euros at Le Meurice and 5 star accommodation with museum tickets at Park Hyatt to the more modest offers for less than €200 at Villa Pantheon and Villa Montparnasse, there are many options to choose from. But all in all, the offers we've chosen are mainly aimed for a budget of €200 and more. As an alternative, why not choose a cheap hotel in the city centre and buy a Paris Museum Pass.