Amsterdam concert agenda for December 2014
It's quite clear that Christmas carols and classics will be the centerpiece of this December's concert schedule. But even those who aren't in the mood for all those family evenings and touching melodies are provided with many choices. The Amsterdam club scene remains as active as ever, and some of the world's best musicians prefer not to stay idle and perform in Amsterdam this season. Who are they? We're here to tell you.
The most important December music events in Amsterdam
Armin van Buuren. 5-6 December 2014. Ziggo Dome
Those of you who come to Amsterdam to have a taste of local culture must definitely start with Armin Van Buuren's show, "Armin Only". Though, the musician's stardom has long crossed the borders of the Netherlands, making him one of the most acknowledged electronic/trance artists and DJs around the world. The Dutch producer and DJ boasts a number of significant awards and accolades, including Grammy nomination for the Best Dance Recording (for "This is What It Feels Like") and a 5 time record at the DJ Magazine's Top 100 DJs (the leading position). He makes an appearance at Ziggo Dome for the whole two days as part of his Intense World Tour, inspired primarily by his latest album "Intense" (2013). The album release was followed by an incredibly successful world tour around five continents, including two sold-old shows at Ziggo Dome in November 2013.
Hotels near Ziggo Dome: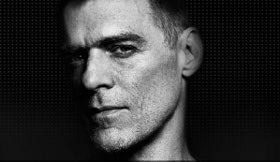 Bryan Adams. 8 December 2014. Ziggo Dome
December 8 the blusterous dance rhythms will give way to the more philosophical, yet very high-energy moods as Bryan Adams arrives at Ziggo Dome. The Canadian singer/musician/producer/actor and social rights activist is on tour to celebrate the 30th anniversary of his most successful album, "Reckless". You've definitely heard the album's main singles, including "Summer of '69", "Run To You", "Somebody" and others. But it's another song that became one of the best-selling singles of all time: "(Everything I Do) I Do It For You" from the 1991 album "Waking Up the Neighbours". And of course, we all know his other hits: "All For Love" and "Have You Ever Really Loved a Woman?". The artist will perform the best songs from his 11 albums during his show at the Ziggo Dome.
La Boheme. Dutch National Opera & Ballet. Throughout December
The closer Christmas comes, the more classically-oriented the music scene of Amsterdam becomes. This December The Dutch National Opera & Ballet invites you to dip into the bohemian life of Paris via Puccini's legendary opera "La Boheme". Based on the book "Scenes de la vie de boheme" by Henri Murger, the opera reveals the stories, feelings and emotions of several young Parisian artists. The artwork includes the famous aria "Che gelida manina", performed by Atalla Ayan as Rodolfo and Grazia Doronzio as Mimi. Conductor: Renato Palumbo, production: Benedict Andrews, the award-winning director from Australia.
Hotels near Dutch National Opera and Ballet:
- Sofitel Legend the Grand Amsterdam 5*
- Radisson Blu Hotel Amsterdam 4*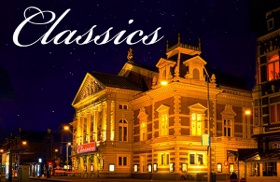 Concertgebouw Christmas Classics. 13 December 2014. Het Concertgebouw
If you're not even thinking of Christmas celebrations yet, and the atmosphere around you doesn't help, perhaps the Christmas Classics concert at Het Concertgebouw will change the situation. True to its name, the concert will guide you through the most charming, romantic and the best Christmas-themed music masterpieces of all time. The Het Gelders Orkest, led by Antony Hermus, who's accompanied by violinist Alena Baeva, will perform something that everybody knows and loves. Masterpieces from Tchaikovsky's "Swan Lake", Ravel 's "Tzigane", Waxman/Bizet "Carmen Fantasie" and "Zhar Ptitsa" ("De Vuurvogel") by Stravinsky are included in the programme.
Hotels near Het Concertgebouw:
- NH Amsterdam Centre Hotel 5*
Ben Howard. 18-20 December 2014. Heineken Music Hall
The sounds of folk will fill Heineken Music Hall mid-December as the young, but well-established artist from England gives three shows in a row at the venue. The 27-year old singer-songwriter-guitarist began writing his first songs when he was just 10 years old. Subsequently, music has become the most important part of his life, bringing him fame all around England and outside the country. His three self-released EPs were followed by a major studio album, "Every Kingdom" in 2011. Several singles from the album, including "The Wolves" and "Keep Your Head Up", were included in the UK Singles Chart and became widely known to the public. So far, the artist has won two BRIT awards (for "British Breakthrough Act" and "British Solo Male Artist" in 2013) and was nominated for Mercury Prize for "Every Kingdom".
Hotels near Heineken Music Hall:
- Novotel Amsterdam City 4*
Christmas Matinee by Royal Concertgeouw. 25 December 2014. Het Concertgebouw
The Christmas season starts pretty early in Europe. Still, the main action takes place on the 25th of December. And this is the day to visit the Christmas matinee at Het Concertgeouw. The Royal Concertgeouw dedicates the evening to Mahler's Fourth Symphony, his shortest symphony and one of the most suitable masterpieces for the event. The song Das himmlische Leben (the work's last movement) presents a child's visions of heaven and creates a perfect atmosphere for Christmas celebrations (don't forget about the holiday's main purpose). The Chief Conductor Mariss Jansons has been with the Orchestra since 2004. The event will also see the debut of soprano Anna Prohaska, already an established soloist at the Berlin Staatsoper. The concert will be followed by the branch that takes place right at the Concertgebouw. You can choose between a regular brunch and a Champagne brunch.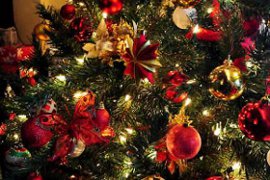 Paradiso Christmas Matinee. 26 December 2014
Paradiso doesn't lag behind its more mature brother when it comes to Christmas celebrations. And in case you didn't know, the most celebrated rock and pop venue in Amsterdam has its own orchestra, an occasional ensemble of top musicians from the classical music scene of Amsterdam. This year's Paradiso Christmas Matinee promises lots of fun, music, presents, hugs and of course mulled wine to warm up the day. The event's programme includes performance by Fanfare St. Caecilia, virtuoso bandoneon tangos by Santiago Cimadevilla and more.
Hotels near Paradiso:
- Eden Amsterdam American Hotel 4*
- Conservatorium 5*
- NH Amsterdam Centre Hotel 5*
Chamber Music Festival. 30 December 2014 – 1 January 2015. Amstelkerk
The Chamber Music Festival will be a decent ending of this year's festive programme, especially if you're a fan of quiet peaceful evenings and classical melodies. Founded by the Dutch cellist Ella van Poucke and pianist Nicolas van Poucke, the event is in its fifth year in 2014. The festival will bring together international musicians, including Dutch violinist Mathieu van Bellen, American violinists Caroline Goulding and Christel Lee and others. The event venue, Amstelkerk, is worth observing as well. The unique 17th century wooden church boasts beautiful neo-Gothic interiors and an impressive 19th-century organ.
Hotels near the Amstelkerk:
- Hotel de l'Europe 5*
- NH Amsterdam Centre Hotel 5*
TIK TAK New Years EVE. 31 December 2014. Heineken Music Hall
The year is coming to an end, and so does the 2014 event programme. If you found yourself in Amsterdam on the New Year's day, there is so much to do that just smoke your head off at local coffeeshops. Celebrate the New Year's Eve in a way so that you remember this day forever, for example at the TIK TAK New Years EVE. The event is organized at two venues: one is the Heinekenen Music Hall in Amsterdam; another is the Silver Dome at Zoetermeer. Now in its third year, it will supposedly bring more than 14 thousand visitors to both venues. As usual, the event will see an eclectic mix of DJ sets, including performances by The Partysquad, The Flexican & Sef, Dirtcaps, Girls Love DJs, Sem Vox, Abstract and FS Green.