Best October events in Amsterdam 2015
Still mourning for the end of warm days? It's not that bad! Many ignore traveling to Europe in autumn, but in fact, the Amsterdam cultural calendar is so rich in thrilling events this month! Music festivals, cinema and animation events, versatile tours for grown-ups and kids… Boredom has no chances if you're traveling to Amsterdam this October… especially after you've looked through our list of top Amsterdam events.
Most important Amsterdam events in October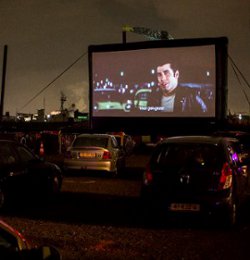 Driving North. 1 – 11 October 2015. NDSM Wharf
Most of us have long forgotten what road movies are. The Driving North event in Amsterdam brings the tradition back to life! Each evening this out-of-the-ordinary event shows a new film at the unique and innovative location of the NDSM. The venue hosts up to 80 cars, and there is also a lounge area for the ones who came on foot or by bicycle. DJ sets, snacks and even a car wash are there to ensure more comfort and entertainment to you and your family (a separate film selection and activities for kids are provided as well). The programme includes movies everyone is well familiar with (Back to the Future; Priscilla, Queen of the Desert; Cry Baby) and some more informative pieces (like the Motorcycle Diaries, presented by FOAM).
Hotels near the NDSM Wharf:
- Amstel Botel 3*
- DoubleTree by Hilton Amsterdam Centraal 4*
- Renaissance Hotel Amsterdam 5*
Camera Japan. 2-4 October 2015. Kriterion
Early October Amsterdam will bring crowds of Japanese culture and anime fans together at the Kriterion. And all of them are welcome to discover the vast programme focused on all things Japanese: music, art, film and food. Most of us are mainly familiar with modern Japanese culture through its animation, or anime. So, a great deal of festival events will be focused on anime. Much attention is also paid to short and feature films. Traditionally, the festival hosts a number of educational events, lectures and performances. See the full programme at the event's site this September. If you're visiting the Netherlands in September and don't have the chance to visit its Amsterdam edition, you can head to Rotterdam for its 24-27 September edition.
Hotels near the Kriterion:
- InterContinental Amstel Amsterdam 5*
- Hotel Arena 4*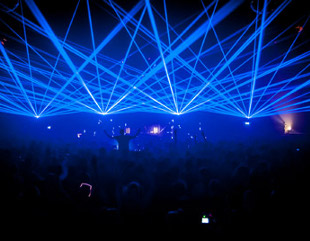 Amsterdam Dance Event. 14 – 18 October 2015. Various locations
Amsterdam is widely known as the European electronic music capital. And Amsterdam Dance Event is the factor that helped the city gain this reputation. The largest European club festival, the magnet for every clubber and electronic music fan, it will host as many as 450 events at numerous city venues. No electro music style is missed: techno, trance, house, drum'n'bass, acid… More than 2.200 artists at more than 115 locations, including Amsterdam ArenA, Bimhuis, Club Up, EYE, Foam, Melkweg, Hotel ArenA, Paradiso and Sugar Factory. The list of conformed artists includes such giants as Armin van Buuren, David Guetta and Dave Clarke, to name a few. In fact, the line-up is so long that it's hard to name even a small part of participants. The programme includes a number of music-related exhibitions and film screenings dedicated to club culture as well.
Cinekid. 15 October – 1 November 2015. Westergasfabriek
There are many ways to entertain your kids while visiting Amsterdam. And if you're worried that they don't have as much fun as you do, the Cinekid festival at Westergasfabriek is your solution. Cinekid is the film, television and new media festival for the younger audience that is specially organized during the holidays to keep your children entertained and educated at the same time. The long list of festival events includes more than 500 productions: feature films, documentaries, animation films, short films, interactive installations and even workshops. The MediaLab Experimental Garden enables kids and their parents to learn about innovative media, technology and art. Interactive games, workshops and installations by professionals will help them do that.
Hotels near Westergasfabriek:
- WestCord Art Hotel Amsterdam 4* (Golden Tulip Amsterdam Art)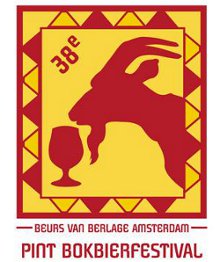 Pint Bokbierfestival. 23-25 October 2015. Beurs van Berlage
Heineken? Amstel? Grolsch or Bavaria? What Dutch brewer is your favourite? If you haven't decided yet, you have a chance to do that at the Pint Bokbierfestival. There are many types of beer produced by local breweries. But this event is mainly focused on bok, a strong lager that nowadays comes in wide varieties and flavours. This beer style is mainly produced for autumn and spring, and is sold by most brewing brands. You will learn everything you can about bok at the festival, since more than 50 types of it are to be presented. The tasting system is convenient and doesn't restrict you in any way: pay for your glass, taste one beer type, then rinse a glass and go ahead to try another one. So be sure to leave lots of space in your stomach!
Hotels near Beurs van Berlage:
- Sofitel Legend the Grand Amsterdam 5*
- Hotel De L'Europe 5*
- Inntel Hotels Amsterdam Centre 4*
KLIK! Amsterdam. 27 October – 1 November 2015. EYE Filmmuseum
For six days in the end of October EYE Filmmusum, the main film/cinema educational centre in Amsterdam, will host KLIK! – the most important animation event in Amsterdam. More than just Disney cartoons, but the best of animation art is demonstrated at the festival. Feature films, documentaries, animated shorts, music videos, installations… all kinds of genres are represented. Those simply curious can watch the animation works, while students and professionals are offered a sweet choice of workshops, masterclasses and talks to stimulate their creativity. This year's festival guests are Tom Moore, Johny Kelly and PES. There is also a separate section for the most important cartoon consumers – kids. A special selection of animated shorts and activities is waiting for the younger audience.
Hotels near EYE Filmmuseum:
- Doubletree by Hilton Hotel Amsterdam Centraal 4*
- Renaissance Amsterdam 5*
- Moevenpick Amsterdam City Centre 4*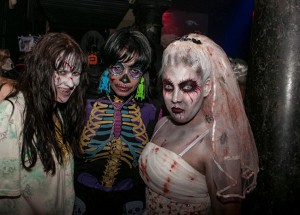 Amsterdam Spook. 29 October – 1 November 2015. Various locations
The Dutch don't celebrate Halloween in a scale that the English-speaking countries do. However, if you're in the mood for a spooky party or feel homesick without trick-or-treating, you've got some chances to satisfy your thirst for Halloween adventures. Amsterdam Spook is the largest Halloween party in Amsterdam, with the long and creative list of events that go far beyond costume parties. Drop Dead Gory Halloween Party Workshops, a horror movie festival, a kids' festival organized in partnership with the Cinemakid, a themed dinner party and of course a traditional costume party are the festival's main magnets. The Monster Bash Party is more than just a boring costume fair, but an exciting event complemented with DJ sets, delicious snacks and all kinds of unthinkable costumes. The party takes place at Panama Amsterdam.
Hotels near the Panama Amsterdam:
- Lloyd Hotel and Cultural Embassy 3*
- Moevenpick Amsterdam City Centre 4*
- Doubletree by Hilton Hotel Amsterdam Centraal 4*
London Calling. 30-31 October 2015. Paradiso
Satisfy your thirst for new indie music delivered straight from the UK at London Calling! That's another proof that Amsterdam has so much more than just DJ parties. The biannual party takes place for two days at Paradiso's grounds. Prepare for new thrilling discoveries: London Calling was the place where Florence & The Machine, White Lies and Bloc Party made one of their first appearances. Be the first to discover the stars-to-be on the Paradiso stages! This year's line-up includes: Spiritualized, Swim Deep, Holy Holy, Kirt Vile & the Violators, Girl Band and others. Already familiar with those? Head to Paradiso to listen to your favourite band then.
Hotels near Paradiso:
- Conservatorium Hotel 5*
- Marriott Amsterdam 5*