Amsterdam Hotel Discounts for the Early Birds
There are many benefits in planning your trip to another city in advance. In addition to having some additional time to organize the tiniest details of your visit, you can always find the best deals and promotions at hotels. Amsterdam hotels encourage their guests to book rooms in advance by giving them special discounts and providing them with special promotions. But do not forget that many of these promotions require full prepayment that is non-refundable.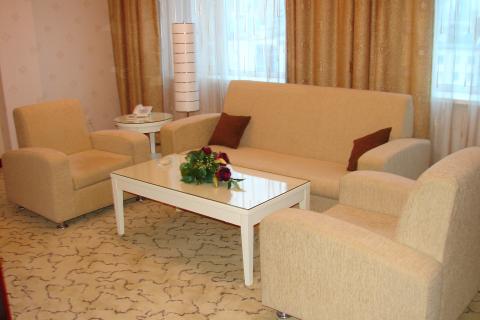 Early Bird Saver at Falcon Plaza Hotel. 10% discounts on early bookings.
Falcon Plaza is a pleasant 3-star hotel in the centre of Amsterdam, with Standard rates that go a bit higher than €100. You will enjoy proximity to many attractions, such as the Red Light District, Dam Square and the Central Station when staying at the Falcon Plaza. At the same time, your early reservation will guarantee you additional 10% discount off your room rate. And if you are not an early saver, enjoy the discounts when booking at our own site: we have traced reduced rates that go as low as €39 instead of €99!
Prepay and Save at Hampshire Hotel Beethoven. From €56
Your accommodation at this melodic economy class hotel can be even cheaper if you prepay for your room. For instance, standard rate for a single room is usually around €70 while the prepayment rate could be around €56. This is not a huge discount, but why not save some money and spend them on a pleasant breakfast at some café? This especially matters if you travel on a tight budget. The hotel's location allows traveling around the city with no problems. The nearest attractions one can find in the area are the RAI Conference Centre, The Amsterdam Arena and the Heineken Music Hall.
Early Breaks at Novotel Amsterdam City. From €151
As a member of the international hotel chain Novotel, Novotel Amsterdam City offers most of the promotions that the chain has. One of those is Early Breaks by Novotel which means you pay less for your room when booking at least 21 days in advance. The pleasant thing about this offer is that it can be booked for one or two guests, on weekdays or weekends, and daily breakfast is included. The offer will probably attract business guests since many events are usually organized beforehand. Located right in the business district close to the RAI Convention Centre and the WTC, this hotel is a perfect place for accommodation of this type of travelers.
Advance rates at Park Plaza Hotels. Save up to 20%
This spring Park Plaza hotels in various destinations offer great discounts for early bookings. The hotels we offer you to visit in Amsterdam are Park Plaza Victoria Amsterdam and Park Plaza Vondelpark. The amount of your discount depends on how early you book your room. Do it at least 3 days in advance, and get up to 10% discounts, reservation done a minimum of 14 days in advance provide you with up to 15% discounts and if you book 21 days in advance or even earlier, you could enjoy up to 21% discounts. The lowest rates for mid April we have found at Park Plaza Victoria are €249 for a Superior room, and at Park Plaza Vondelpark - €269 for a Superior room.
Prepay & Save with Tulip Inn Amsterdam City West. From €80
Another 3 star hotel in Amsterdam, Tulip Inn Amsterdam City West, provides you with some discounts if you prefer to prepay your booking. Whereas accommodation in a standard room usually costs around €110, it could cost you €80 only if you pay in advance. The hotels boasts spacious rooms and location in a quiet area if rest from a hectic day is all you dream of when getting into your hotel room. At the same time, the Schiphol Airport, World Trade Centre and RAI Centre are only in a 15 minutes way from the hotel.
Advance Saver Rate at Crowne Plaza Amsterdam City Center. From €172
Crowne Plaza Amsterdam City Center offers great value for the guests who are certain with their decisions and surely won't change their plans. This fully prepaid rate at the centrally located Crowne Plaza hotel includes accommodation for one or two persons and full breakfast. Of course, full prepayment is required and the rate is non-refundable.
Advance Purchase at Mercure Hotel Amsterdam City. 30% discounts
Another member of a worldwide-known hotel chain, Mercure enjoys all the benefits its parent chain offers, including the Advance Purchase rates. Book your room at this hotel at least 30 days in advance, and enjoy up to 30% discounts! The lowest rate we have found is €83, which is a great deal if you consider the fact that Mercure is a 4 star hotel located by the river right in the city center. There is also RAI Convention Centre in just a five minute walk from here.
To summarize our story, there are many advance purchase discounts available at various Amsterdam hotels, from 3 star to 5 star ones. If you are a budget traveler, book Falcon Plaza and enjoy rates that go as low as €39! Or choose Hampshire Hotel Beethoven for €56 instead. With advance purchase rates, even accommodation in a 4 star Mercure hotel could cost you €83 only. All in all, discounts reach as much as 30% and depend on how early you book at most of the hotels.